I am a keen fan of toys that are subtly educational. I am always looking out for toys that help to develop children's problem solving, spatial awareness and manual dexterity.
Tobbles

Tobbles were a favourite of my daughter when she was young, at first she simply enjoyed knocking them down but later -on she would help to stack them up and correct me when I stacked them up in the wrong order.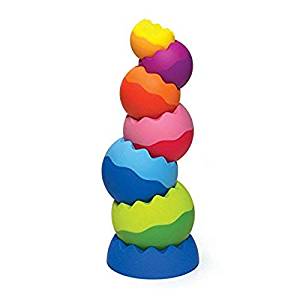 Tangram puzzle

Tangrams can be used to make simple pictures when children are young or as they get older they can have a go at fitting all the shapes into the square. Once a child has completed a tangram puzzle a few times, their memory will kick in to remind them how o do it again.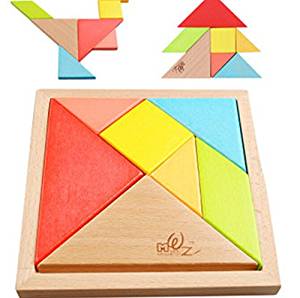 Water pipes bath toy